Hôtel ***  restaurant
Right on the waterfront!
34 Air-conditionned rooms
L'Assiette du Port by La Ferme Marine
Between Sète and Cap d'Agde, the hotel Le Richmont with its unique location facing the port and its direct access to a sandy beach. The Mediterranean Sea is waiting for you!
34 air-conditioned rooms including 3 family rooms.
A panoramic restaurant with a magnificent view of the life of the port: L'Assiette du Port by La Ferme Marine is our partner with its famous seafood buffet and its panoramic dining room.
Lift, private garages, TV foreign channels, free wifi.
Animals are welcome.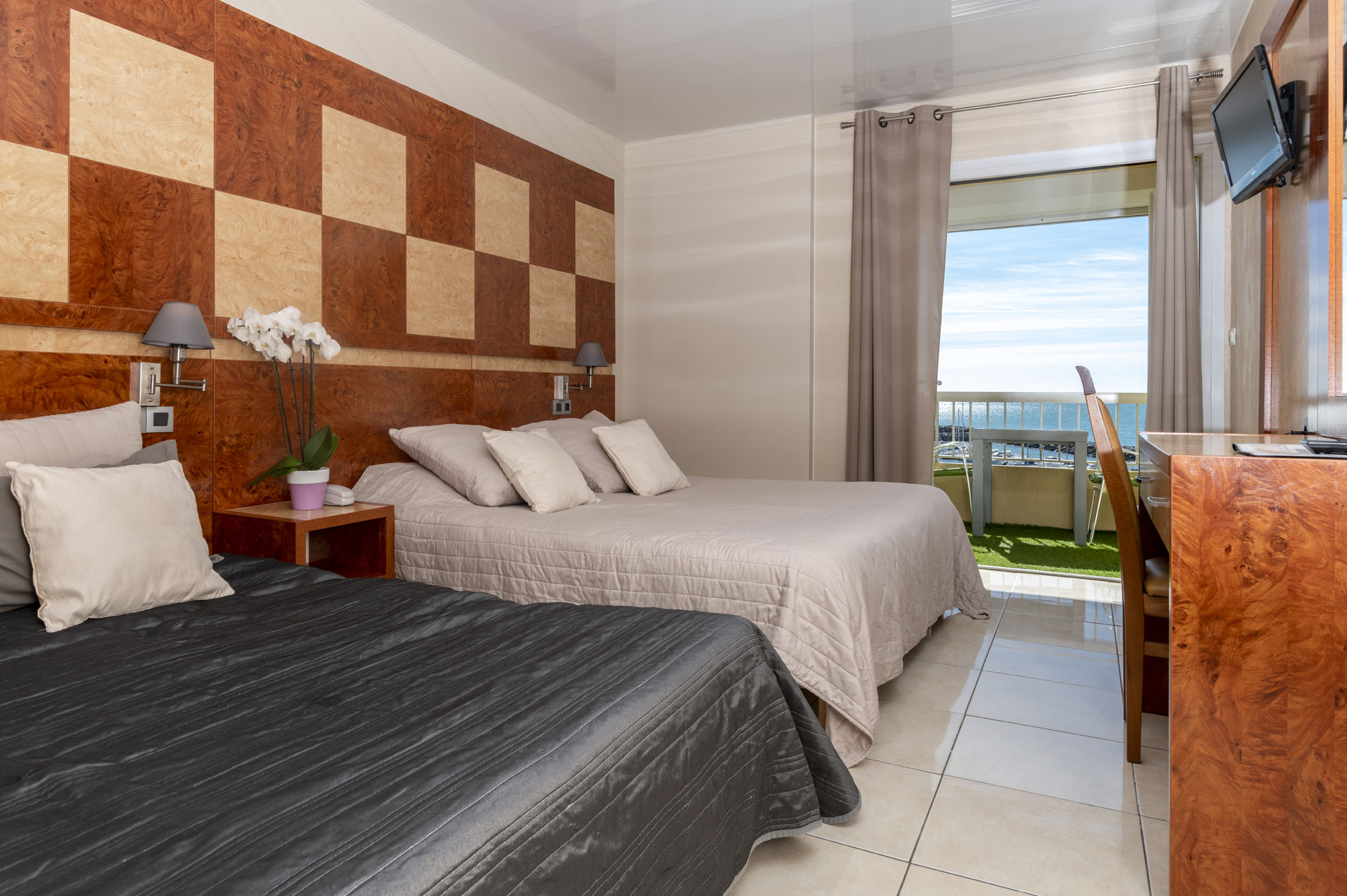 34 Air-Conditionned Rooms
including 3 family rooms
All our rooms are equipped with a TV with foreign channels, phone, free wifi and a private bathroom with hairdryer, extra-flat shower or bathtub.
The sea and family rooms have a terrace overlooking the sea.
Standard rooms have a simple view of the canal without terrace.
Official site guaranteeing the lowest prices Online Booking 10 € discount on our formulas
Seafood restaurant
L'Assiette du Port by La Ferme Marine
Panoramic terrace on the sea
Specialties from the Galician and Catalan sea, and of course our inescapable seafood buffet at will. This is a great opportunity to enjoy our local products.
Online booking sites display complete?
Call us !
from 8am to 9pm +33 4 67 21 97 79
Your next stay along the seaside
Book your room !
48 Allée A. Filliol, 34340 Marseillan Plage
Breakfast served on the terrace; the different coffees and drinks of the breakfast are excellent. Croissants too. The bedroom and the bathroom are well equipped. The staff is available and competent.
Claire Abkhazie
The whole team very welcoming. Kindness and practical efficiency for our arrival in the middle of the night Superb location and view. Good breakfast Recommended
Gilles
The friendliness of the managers and their warm contact. The quality of the bedding. The perfect location for the beach. The breakfasts are excellent and very hearty. The garage is directly accessible from the hotel.
Coline
Beautiful room with secluded terrace (can be tan topless) overlooking the small port and the beach located 20 meters. Sandy beach gently sloping without danger for children. Establishment calm and well isolated. Closed garage on request or public parking. We will return.
Mathilde

Hotel Le Richmont
48 Allée A. Filliol
34340 Marseillan Plage
richmonthotel@orange.fr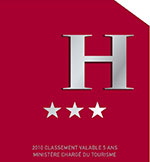 Between Sète and Cap d'Agde, our 2 hotels are located along the sandy beaches of Marseillan. Enjoy an exceptional exposure facing the sea and a special welcome in each of our establishments.